All the amenities you need—and more
In addition to the fitness center, co-working space, club rooms and sauna, you'll have access to a movie theater, private BBQ pavilions, and infinity pool. From exercise to entertainment, it's all just a few steps away.
PRIVATE BBQ PAVILIONS
Your weekends re-imagined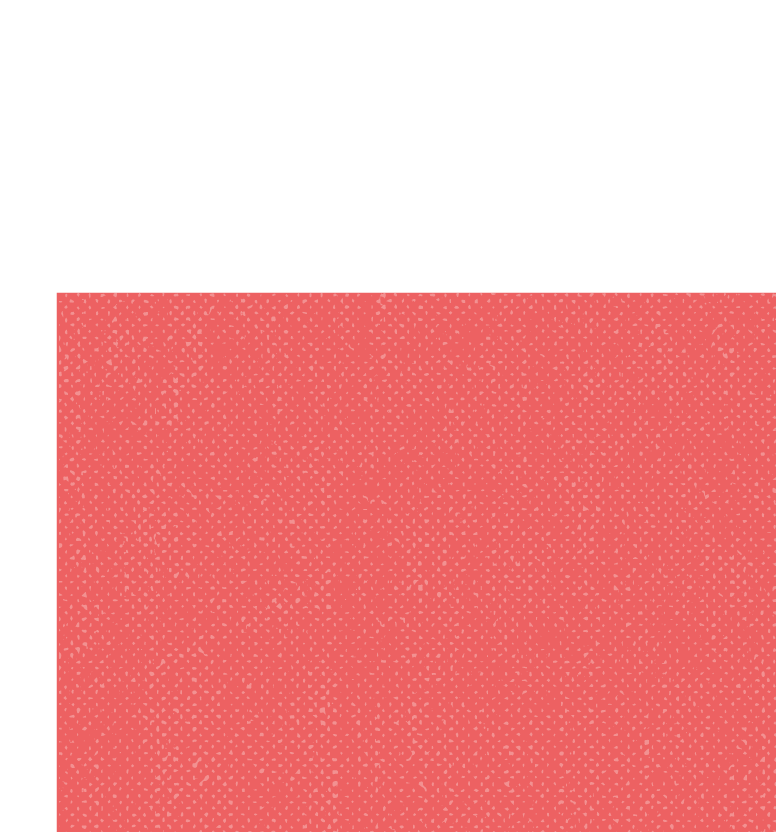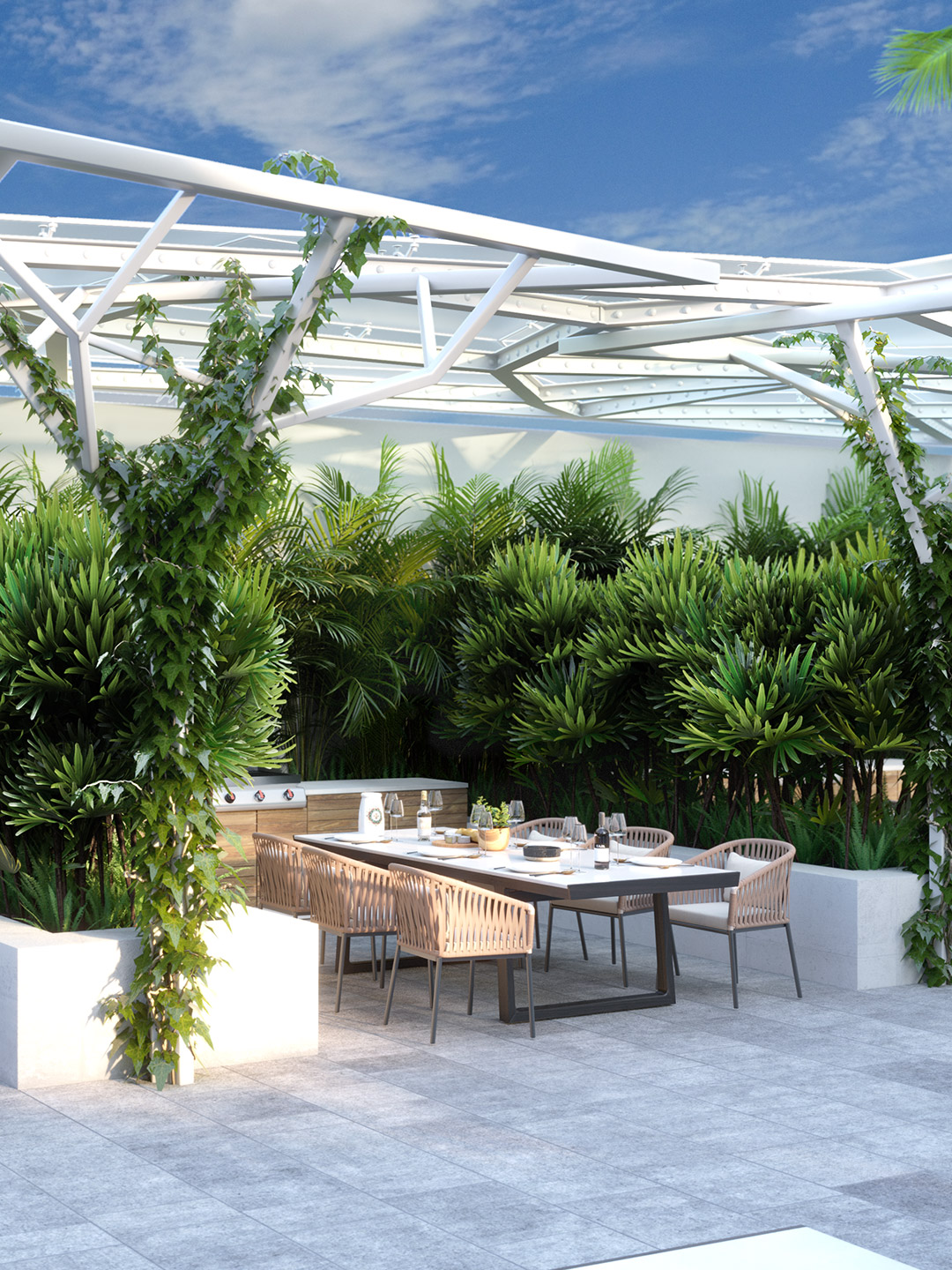 The open-air barbecue dining station under the sculptural canopy, is the quintessential place for relaxation, gathering, and pure entertainment – reserved exclusively for residents and their guests.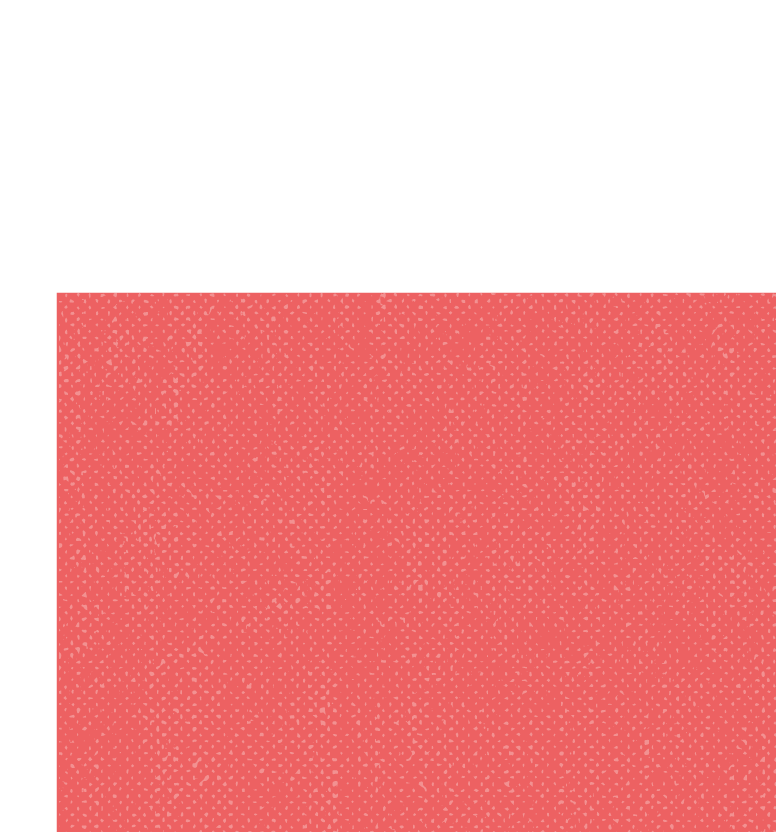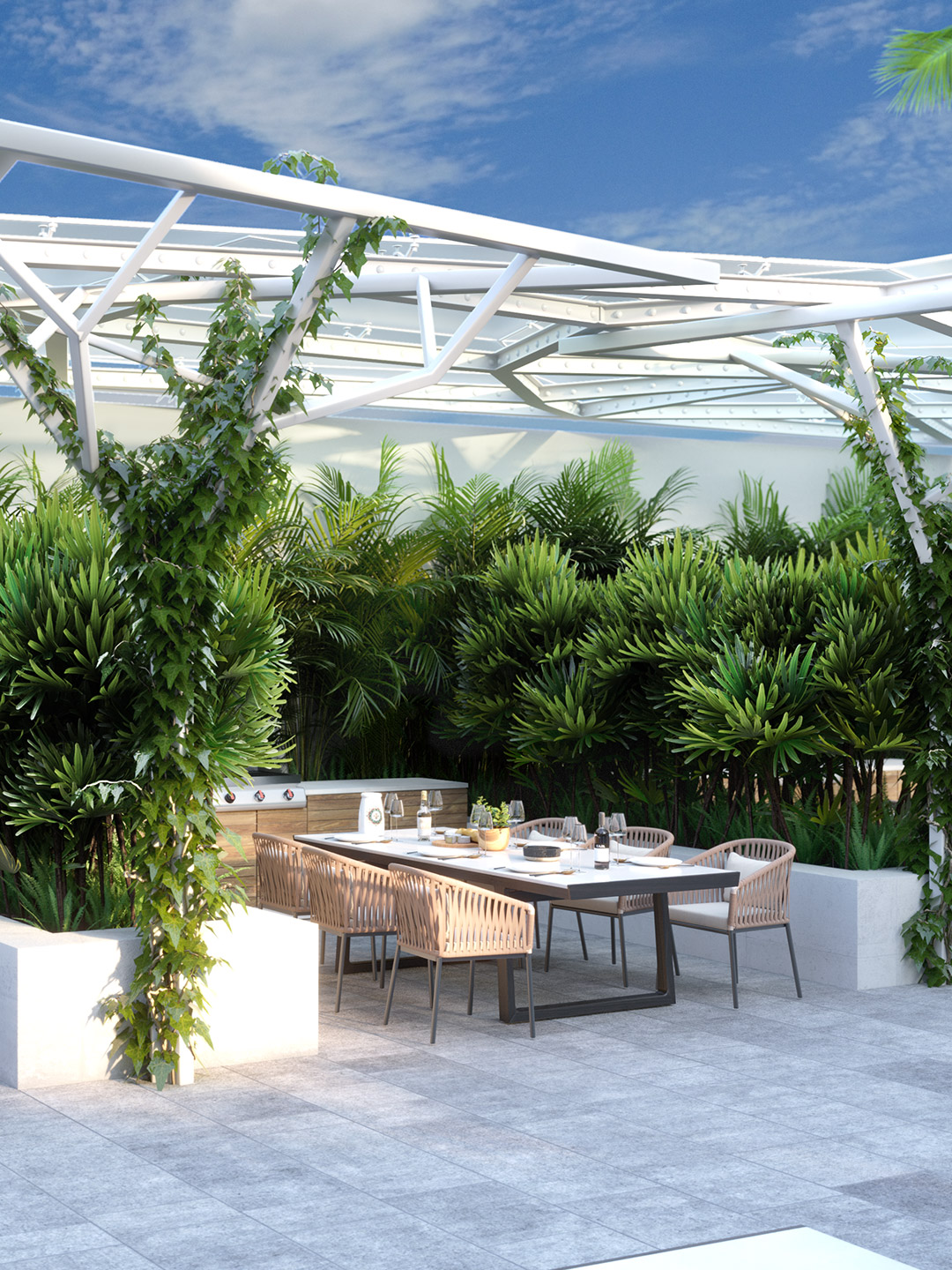 v
COMMUNITY SPACES
The fine balance of work and play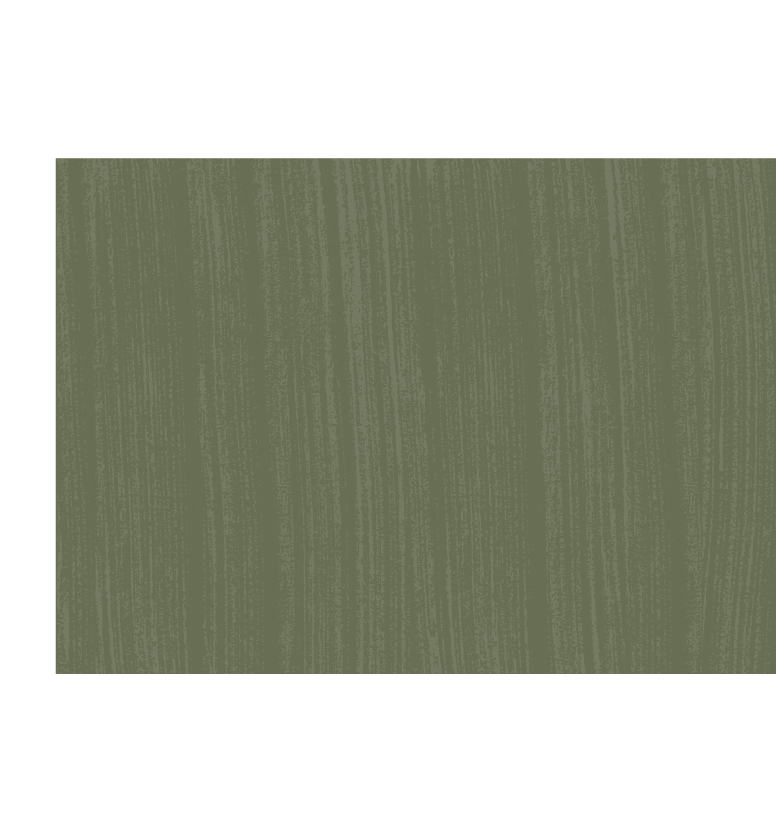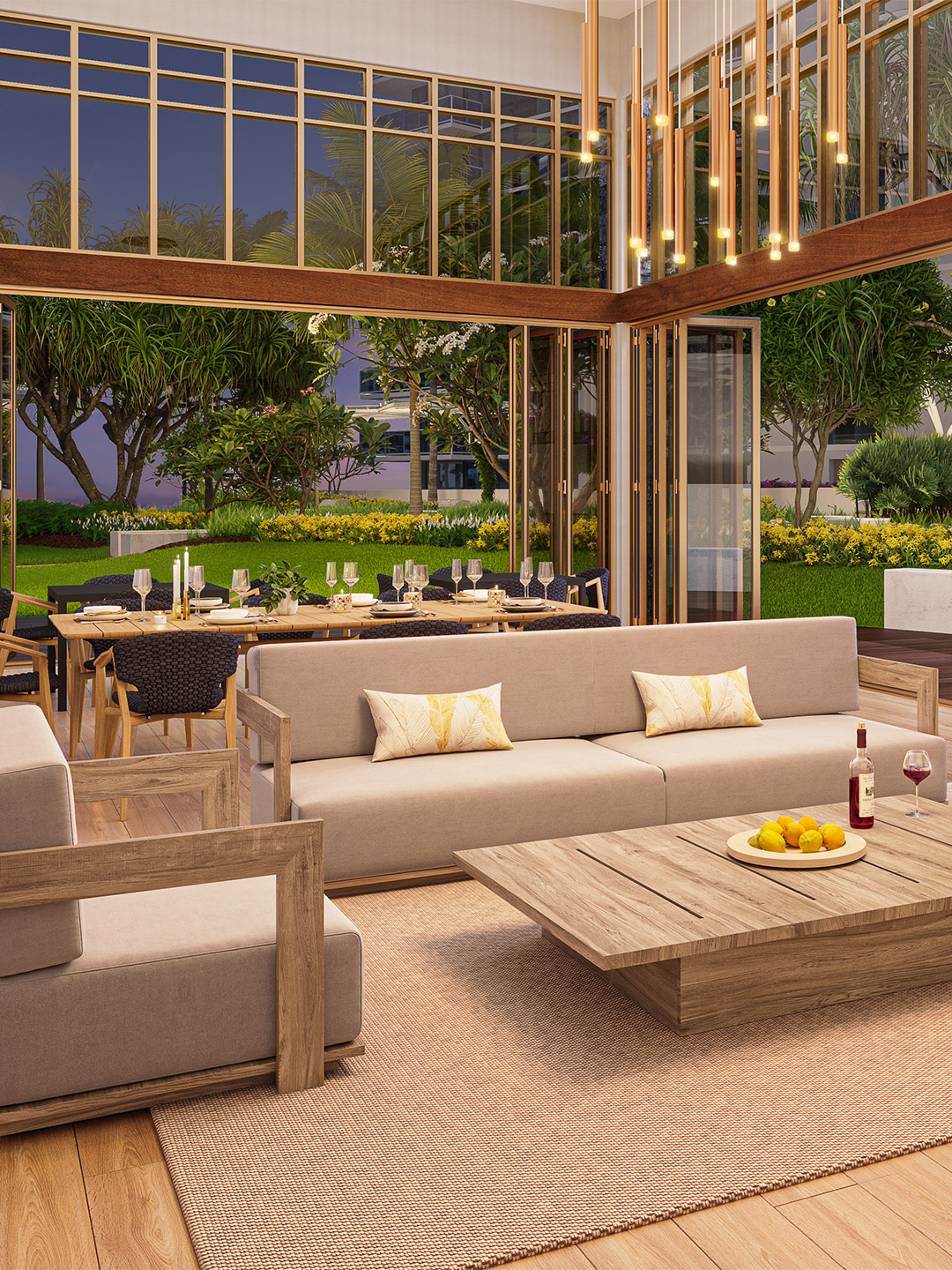 Stay focused and productive in our co-working space with fully integrated technology and private areas for video conferencing. Watch your favorite films at the theater which includes luxurious seating and surround sound, or enjoy the multi-media room for a perfect entertainment retreat.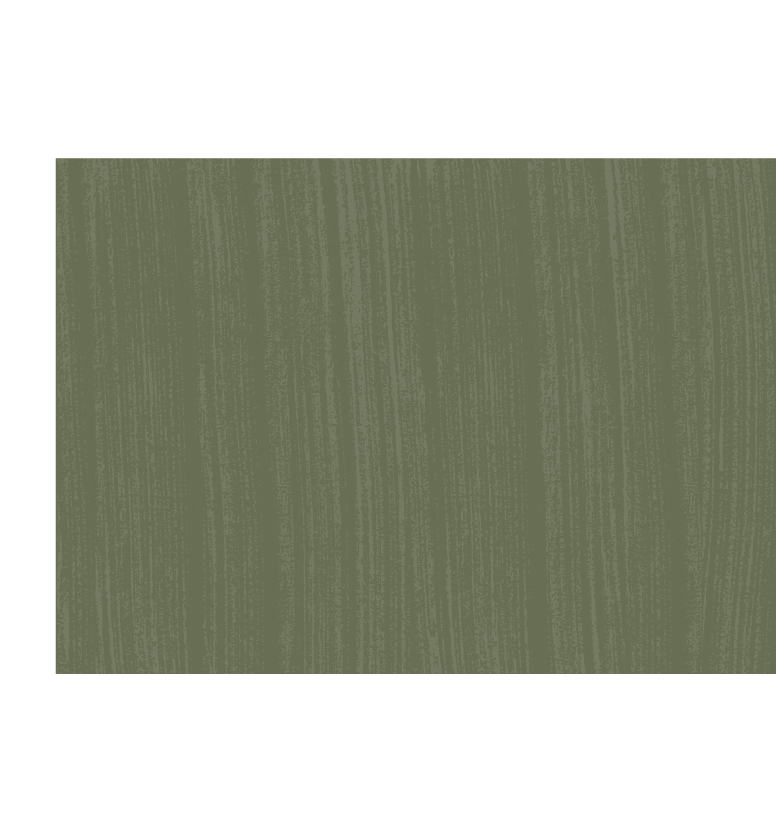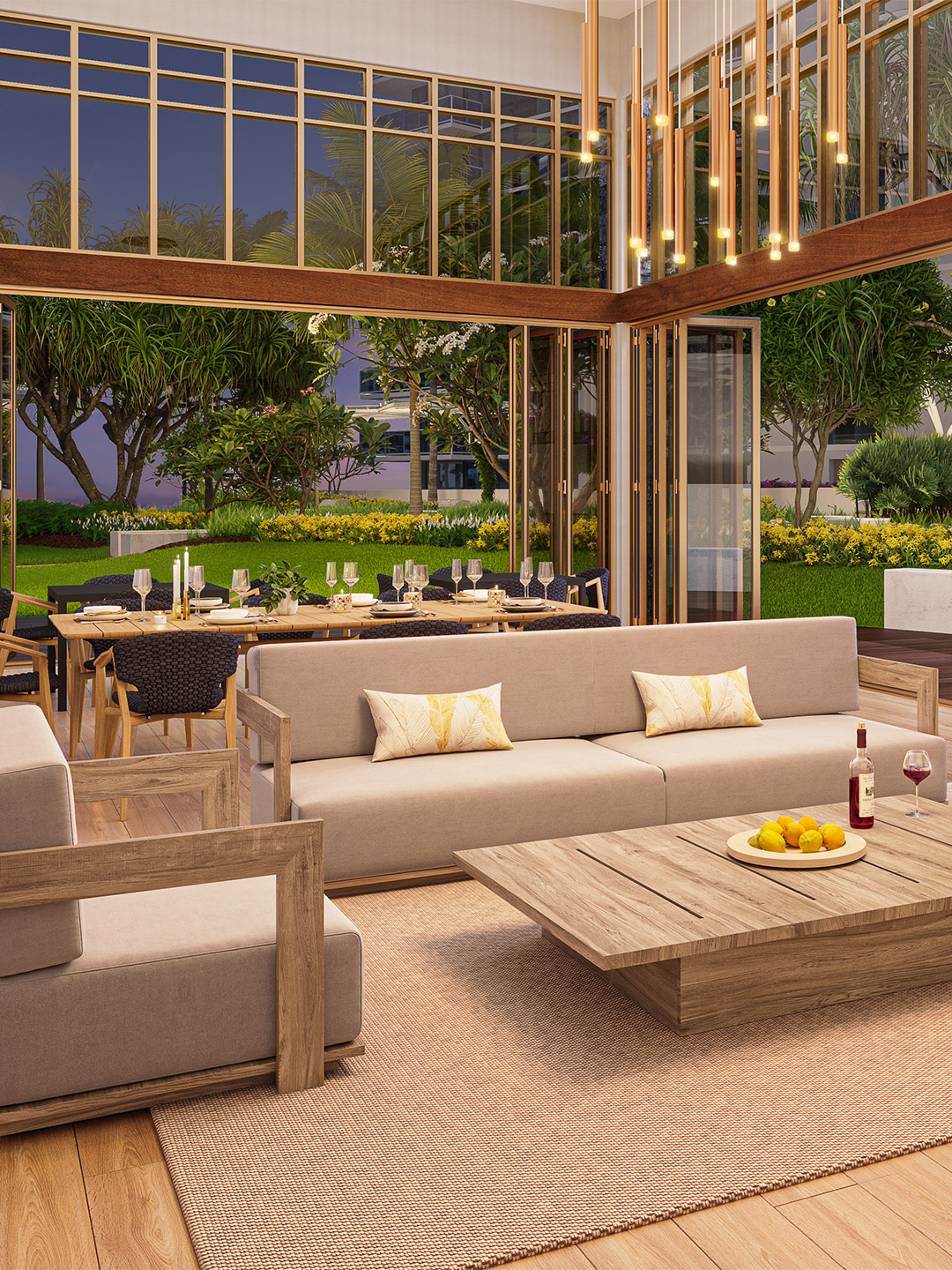 v
Infinity Pool & Spa with Private Cabanas
A stunning pool for you to feel refreshed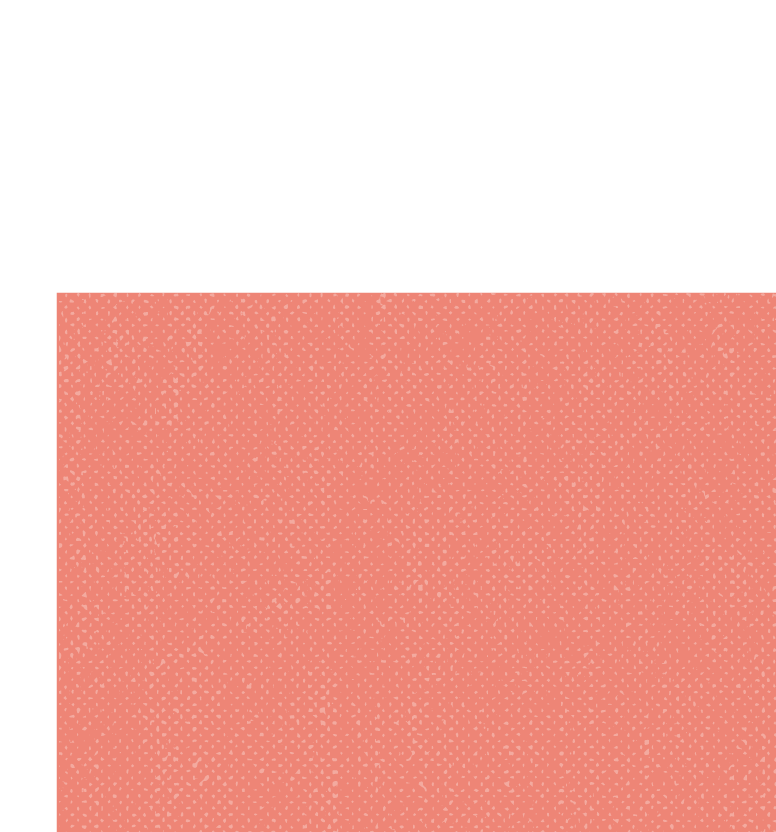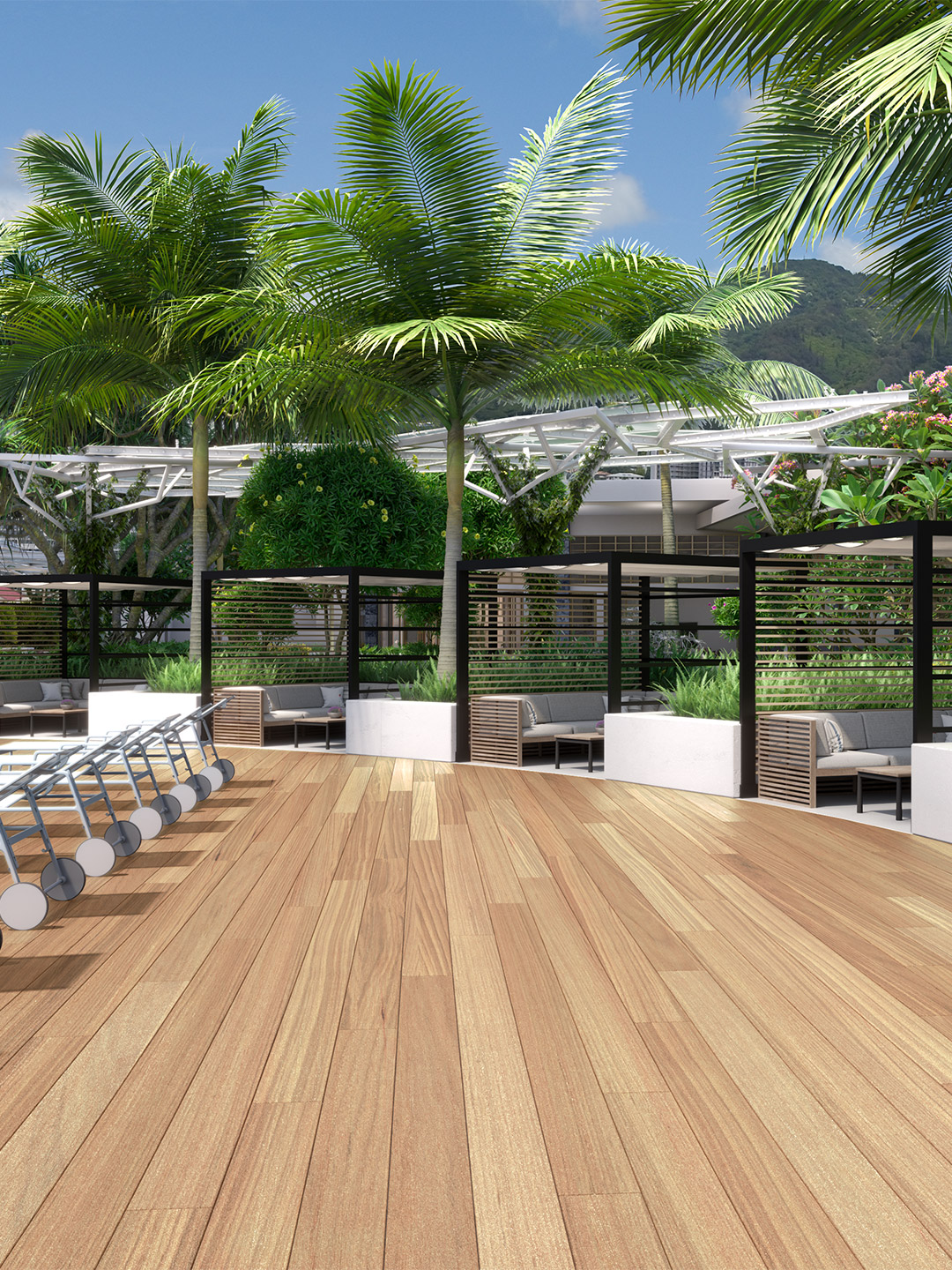 Take a dip in the infinity pool to feel refreshed and energized. Enjoy a novel in the comfort of your own private cabana.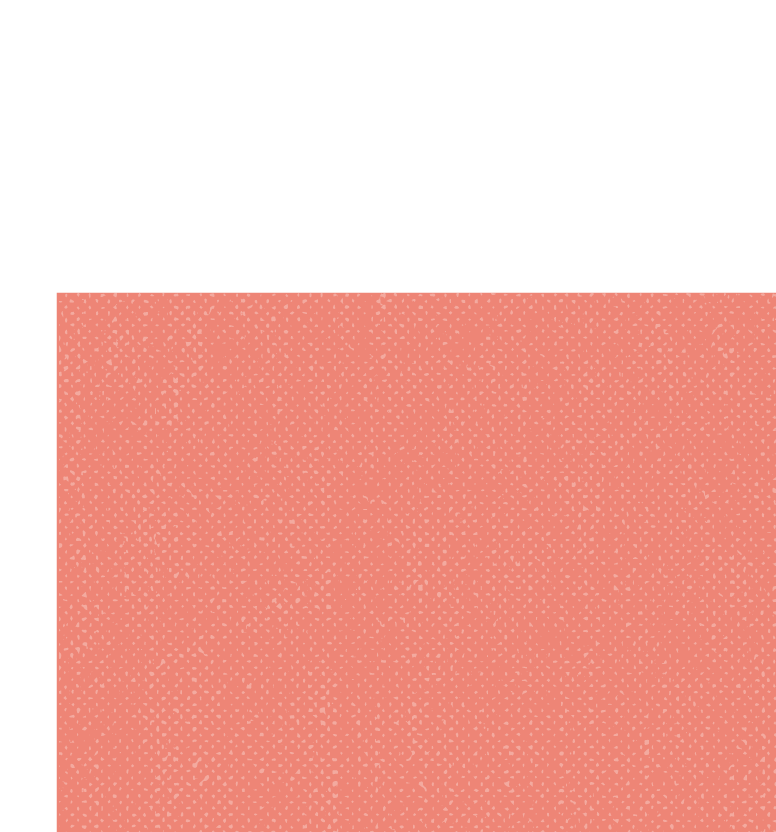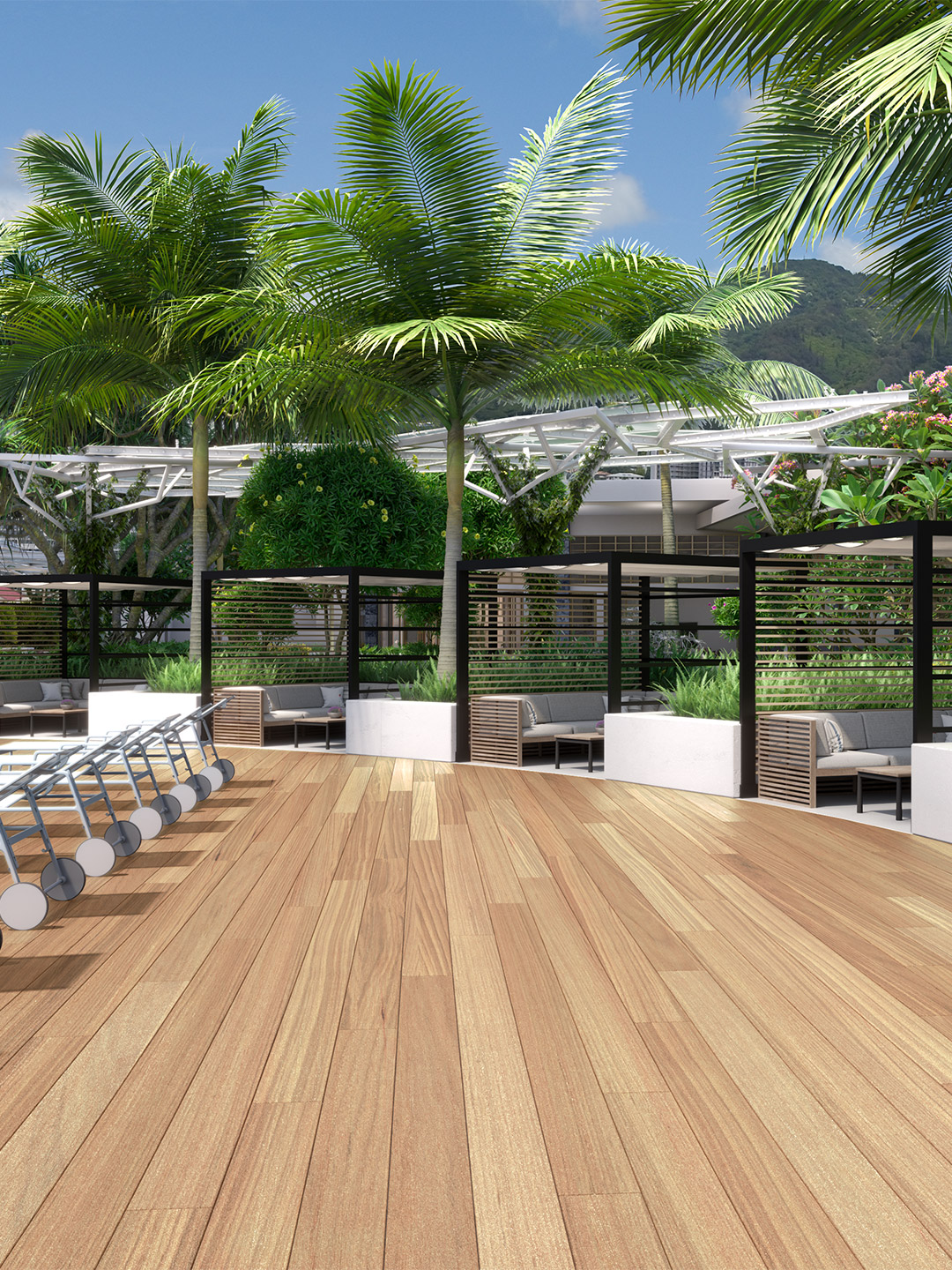 v
Fitness Center & Sauna
Exercise, stretch, and unwind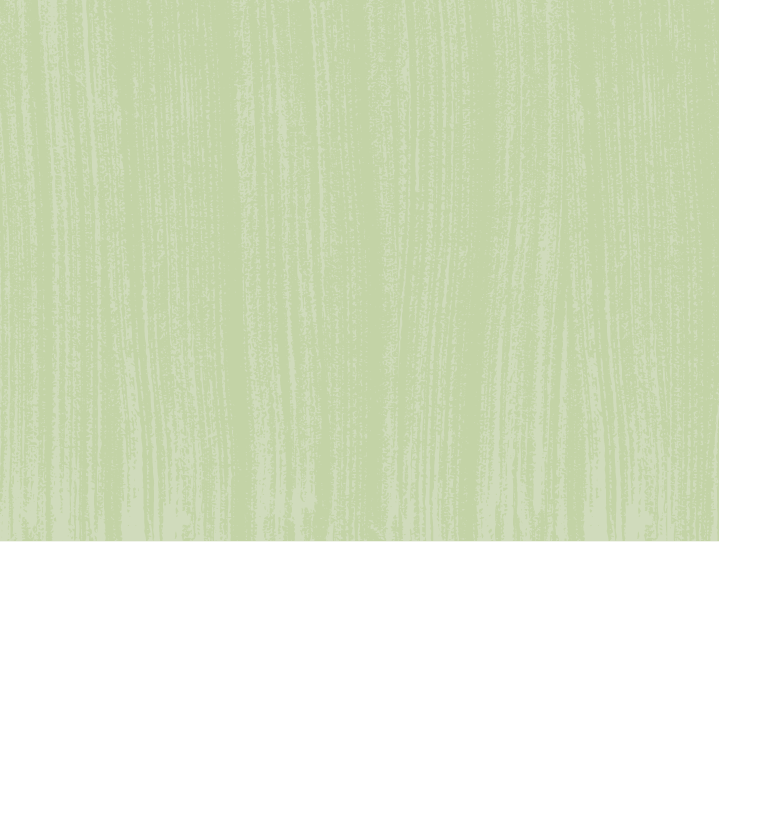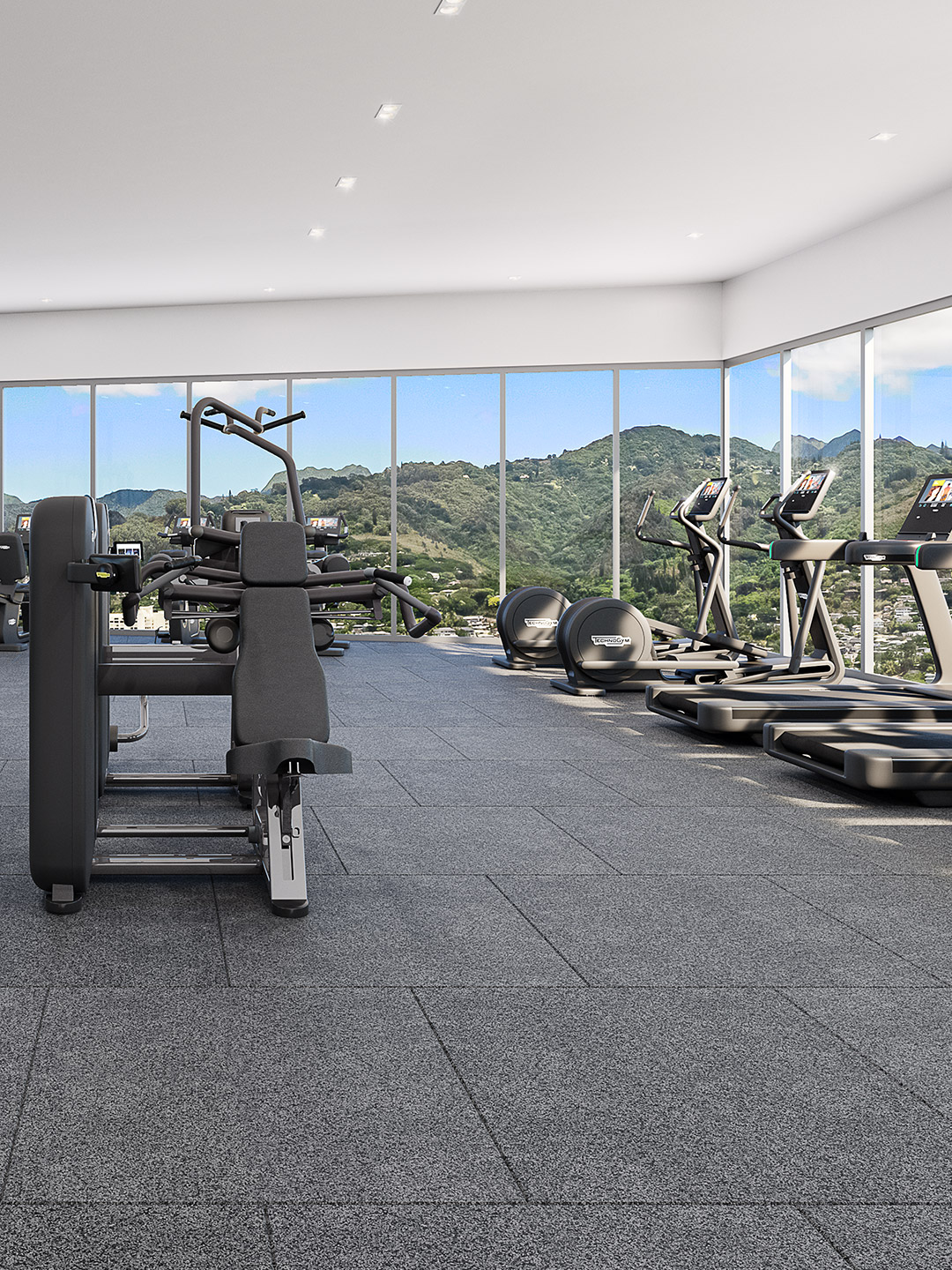 The fitness center includes a sauna and yoga room with cardio and strength training equipment, as well as a sunrise facing window.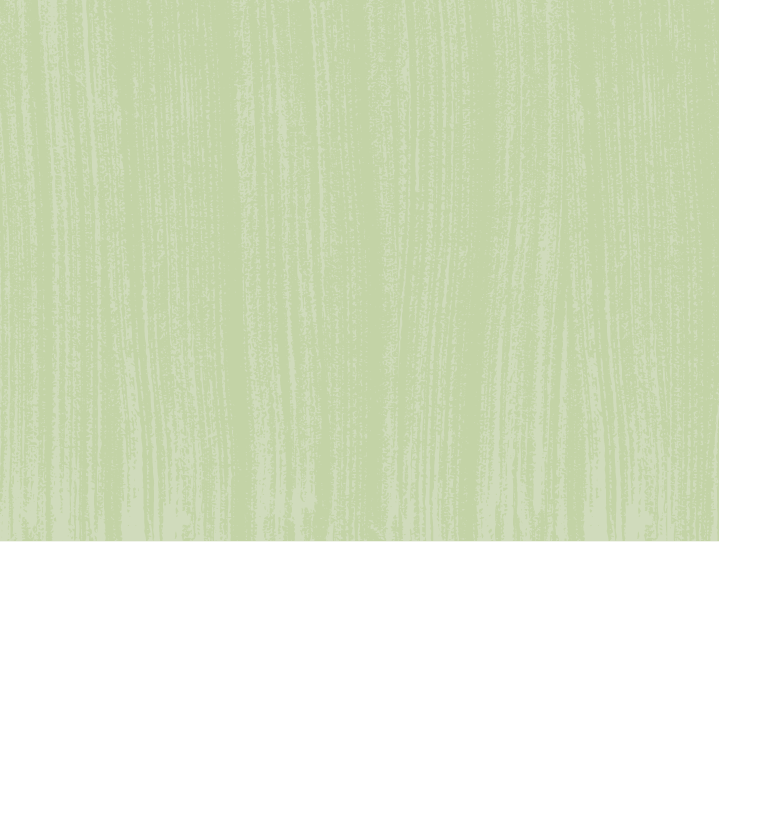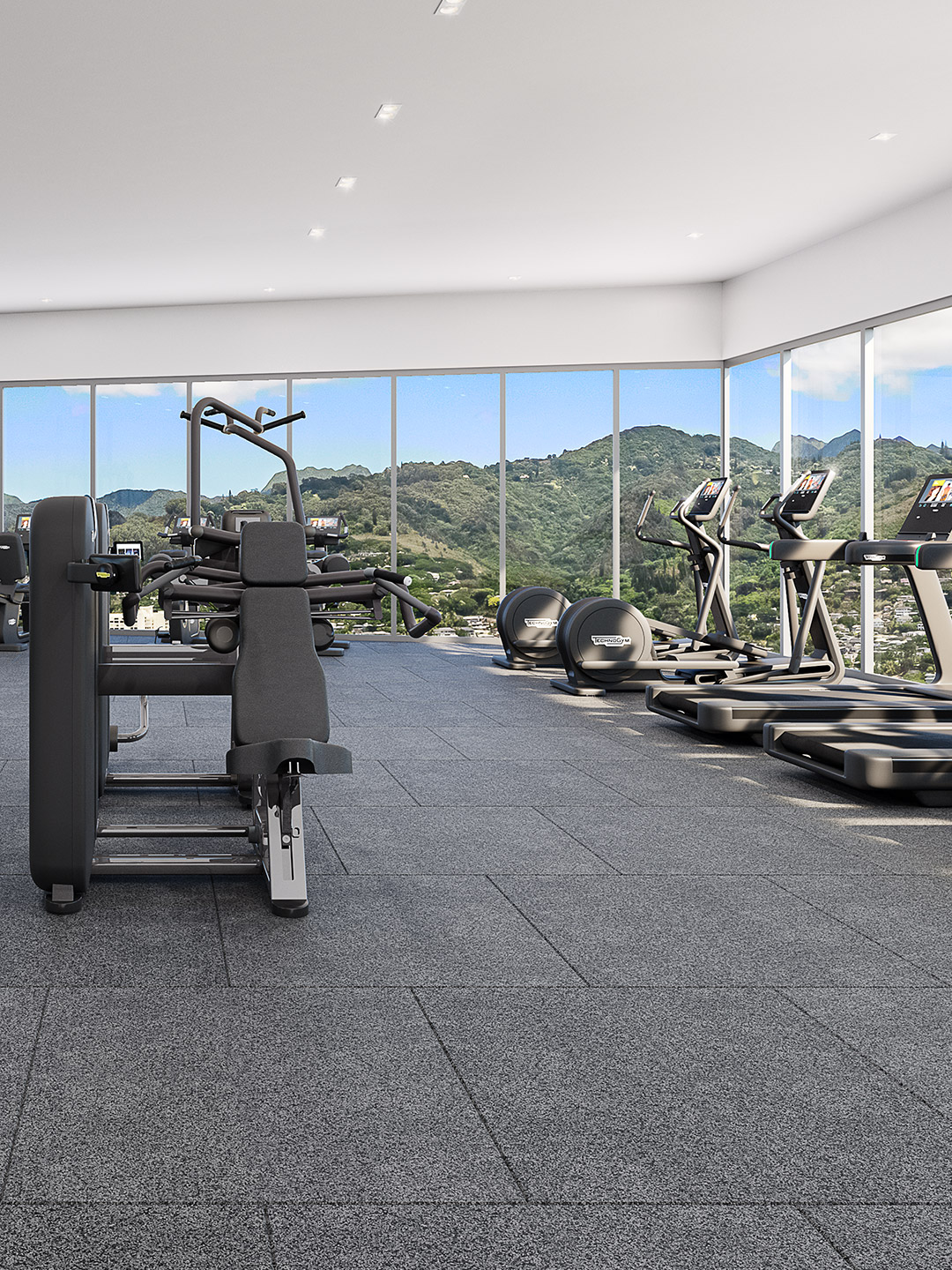 v
RESIDENT'S LAWN with LUSH TROPICAL LANDSCAPE
A scenic, outdoor setting for family and friends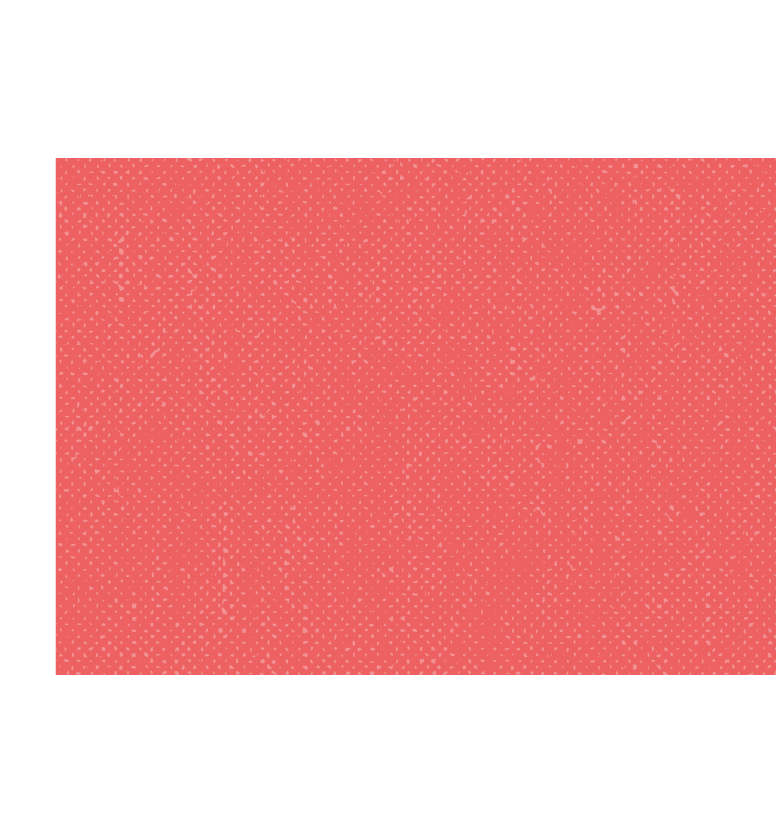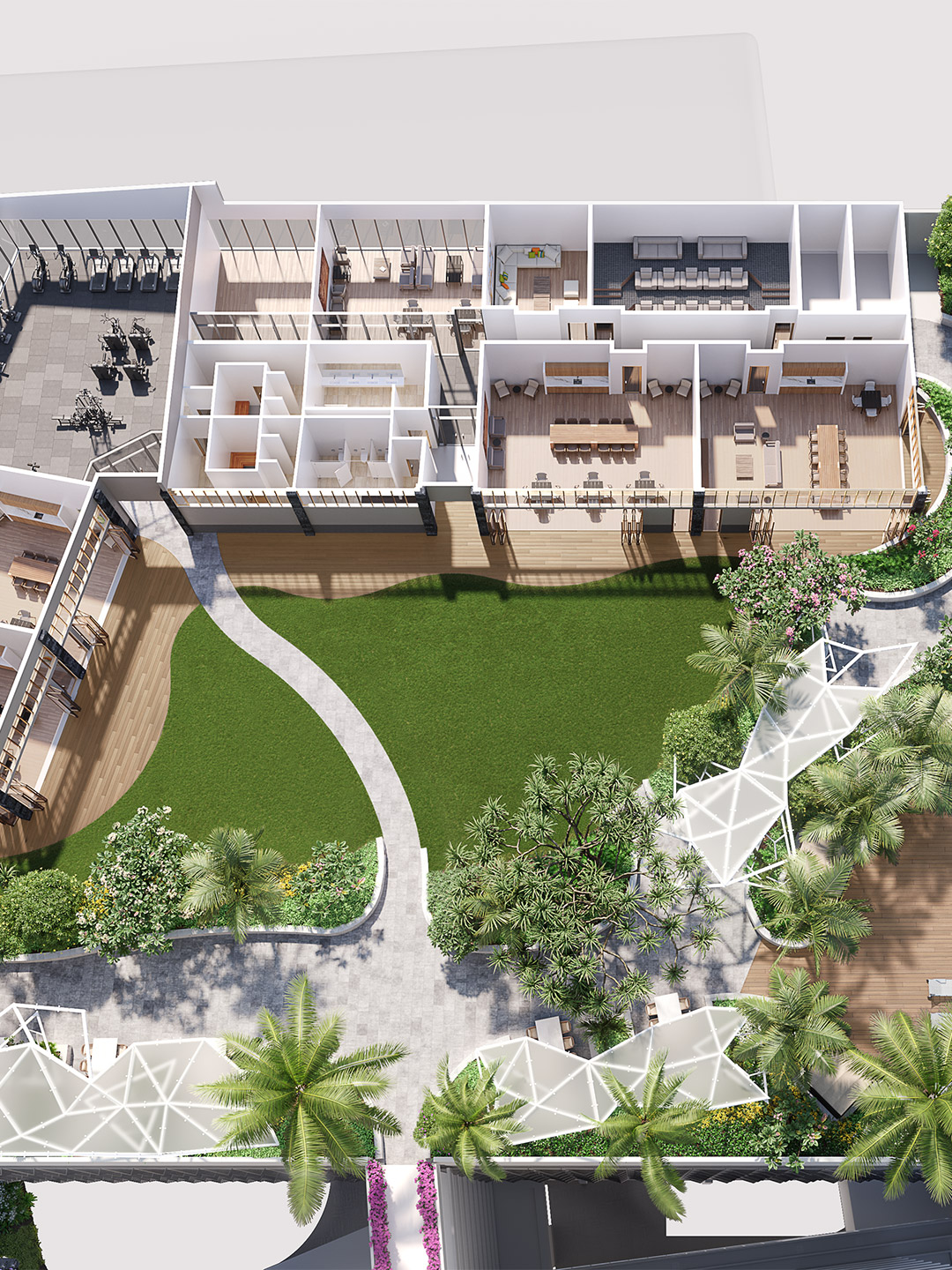 Gather on the Resident's Lawn for a fun, relaxing time with your closest friends and new neighbors.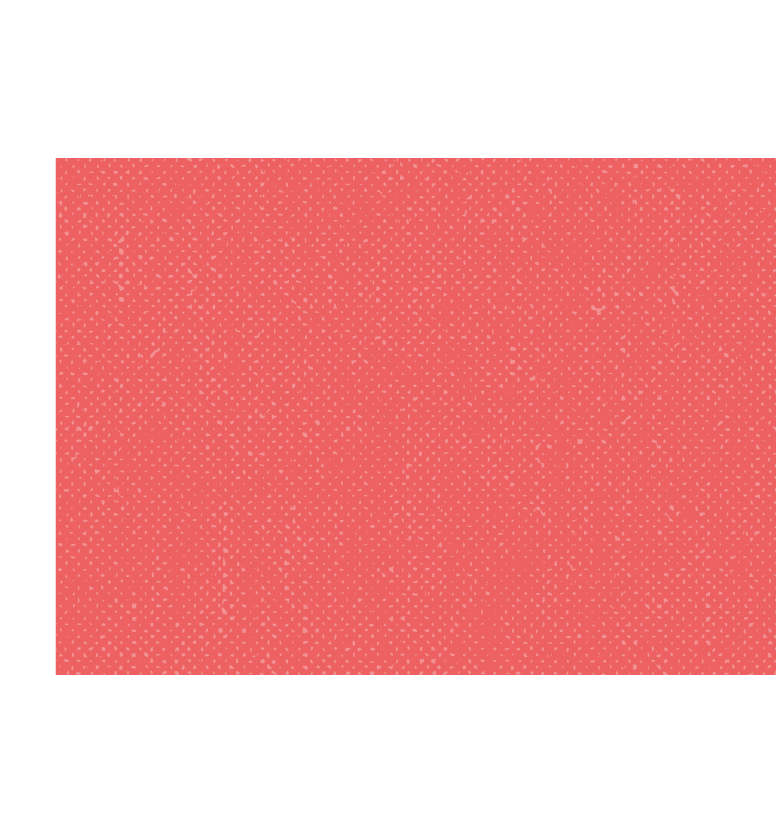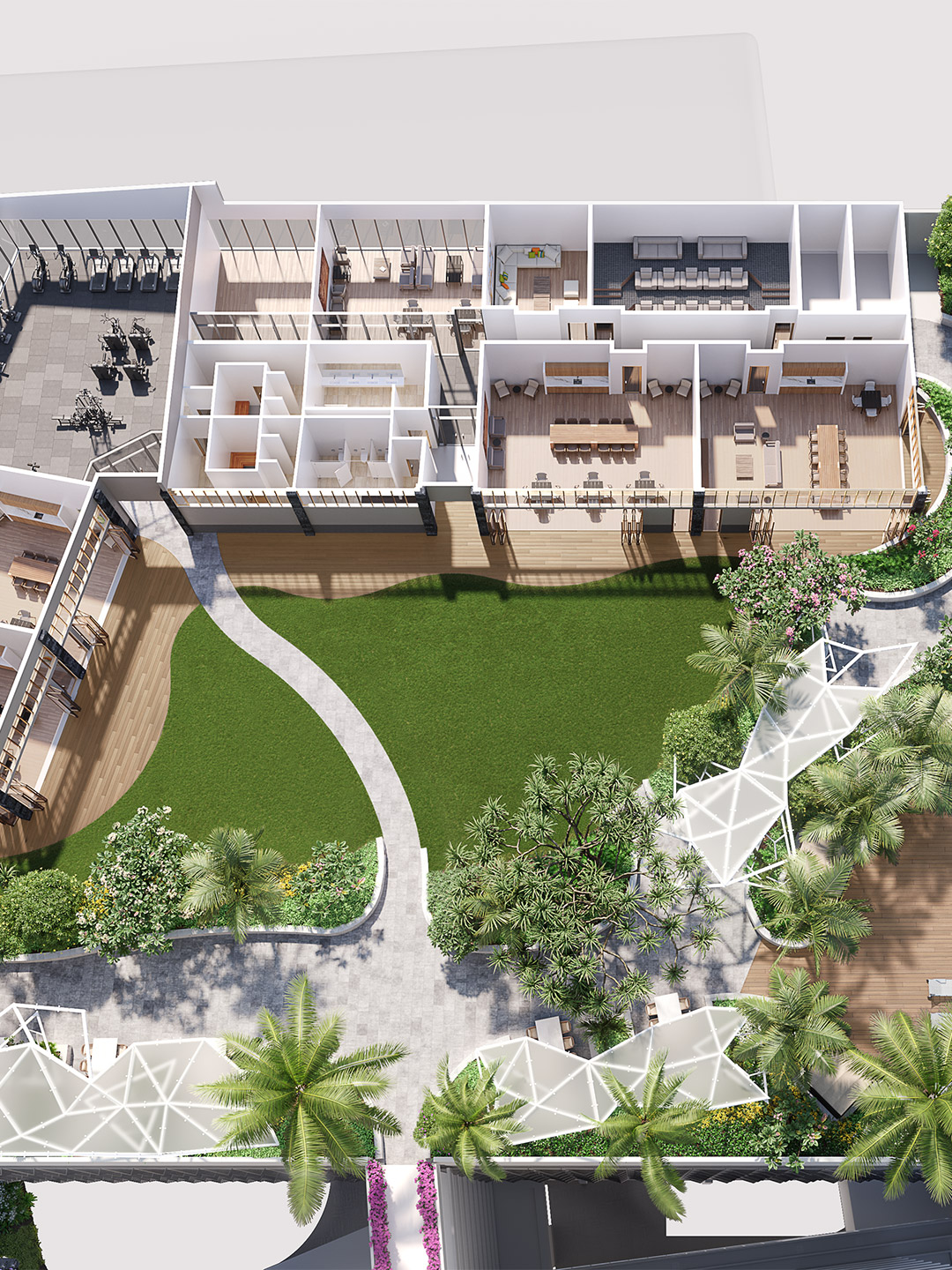 v