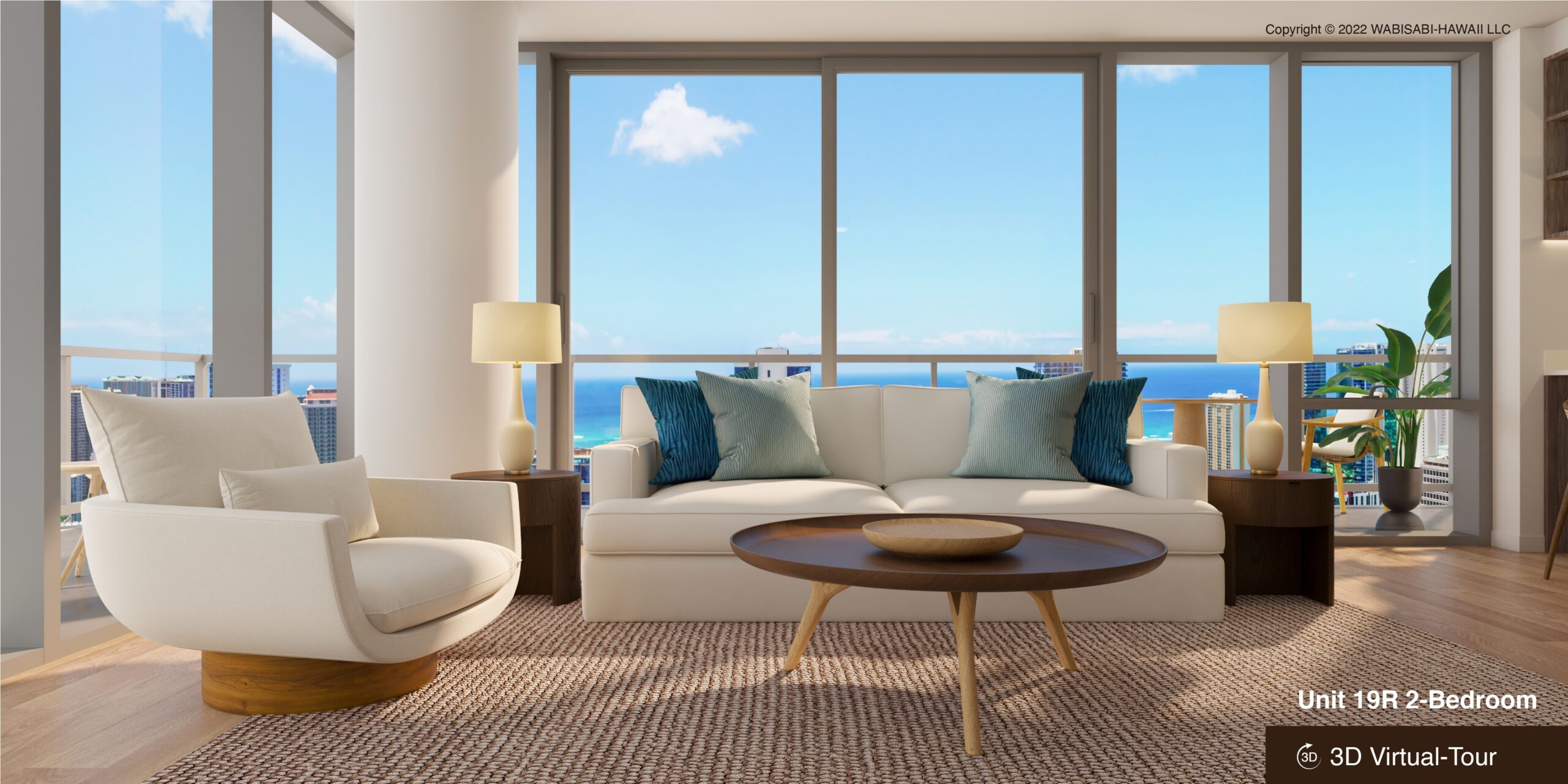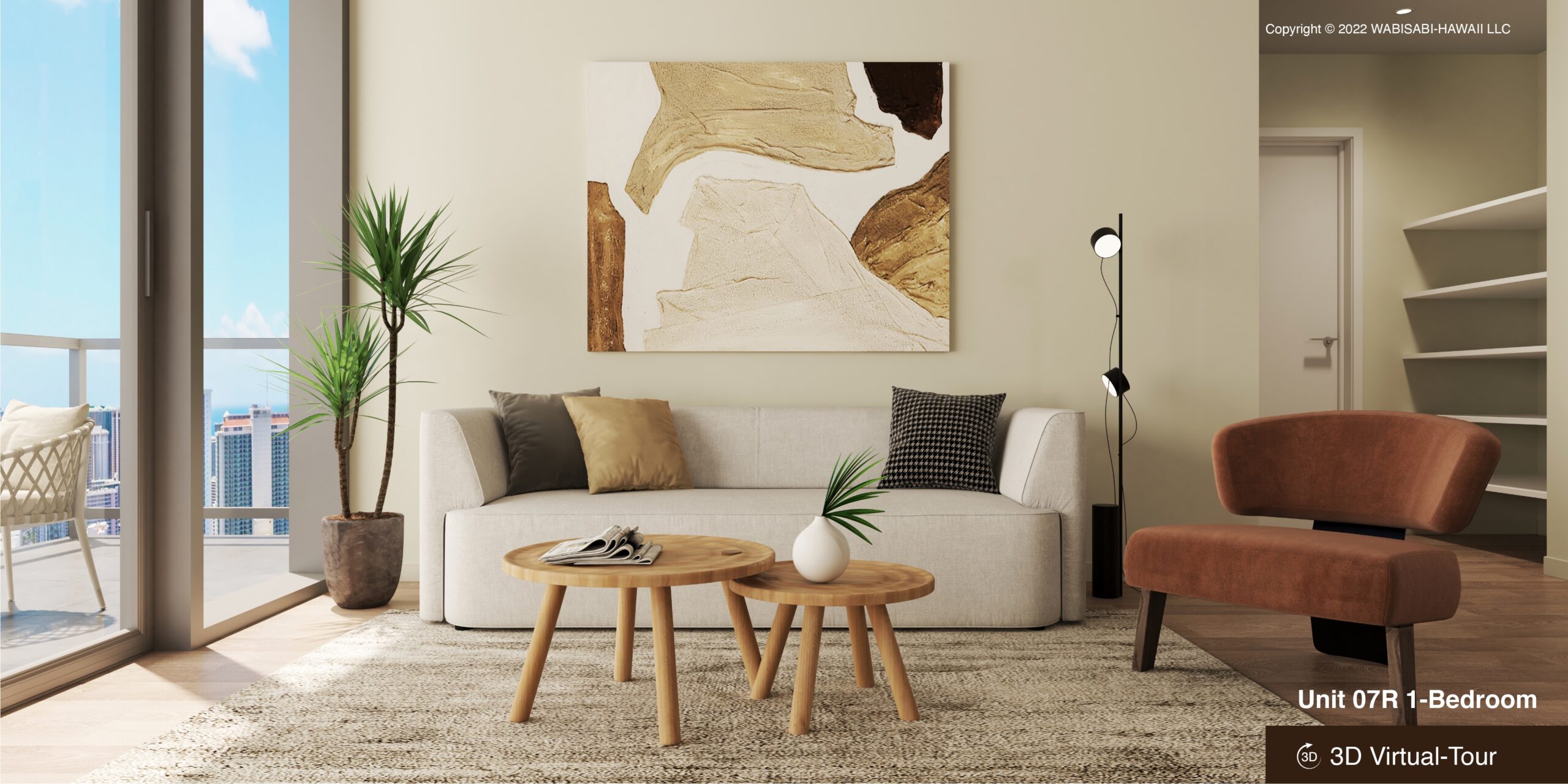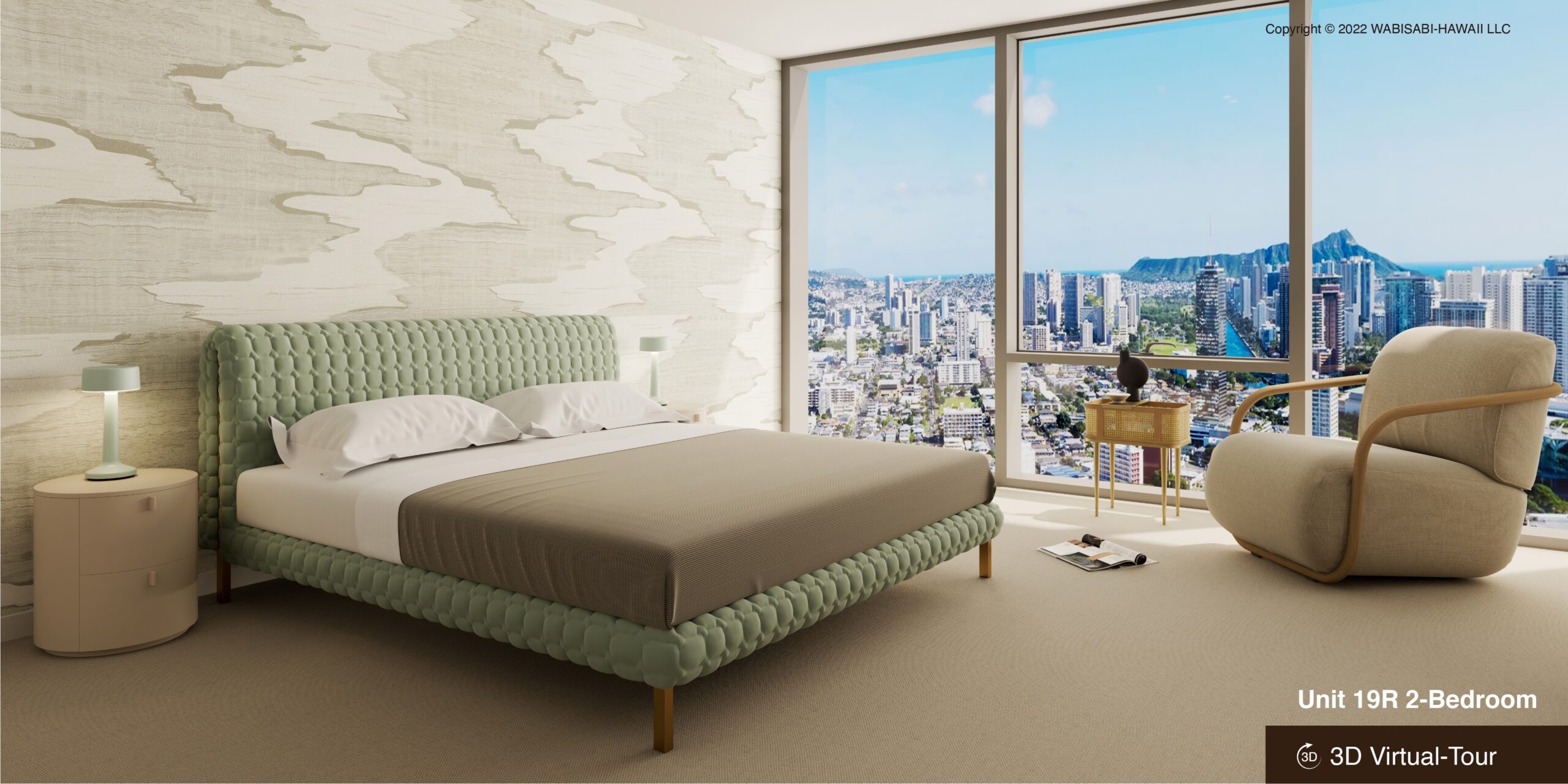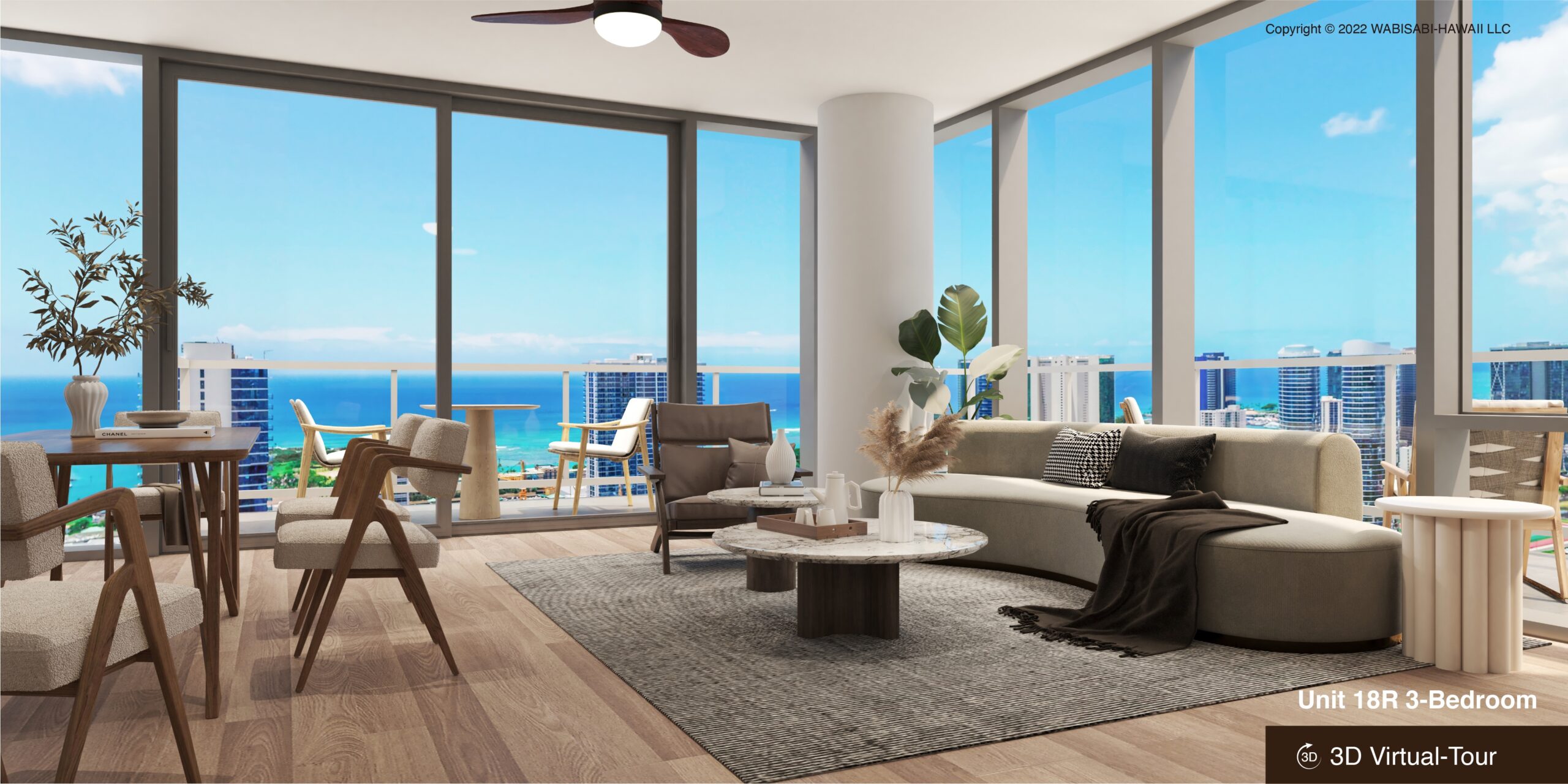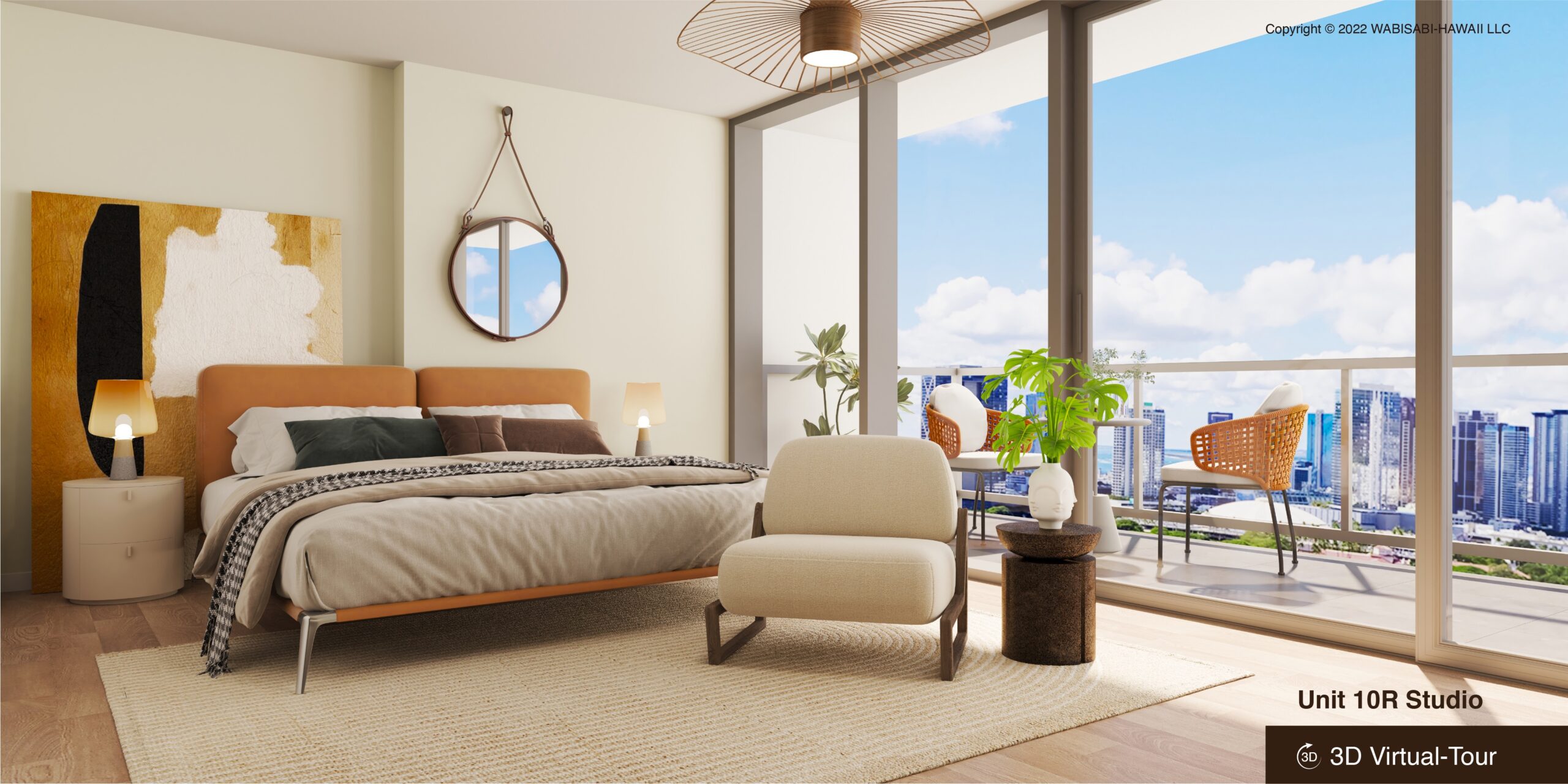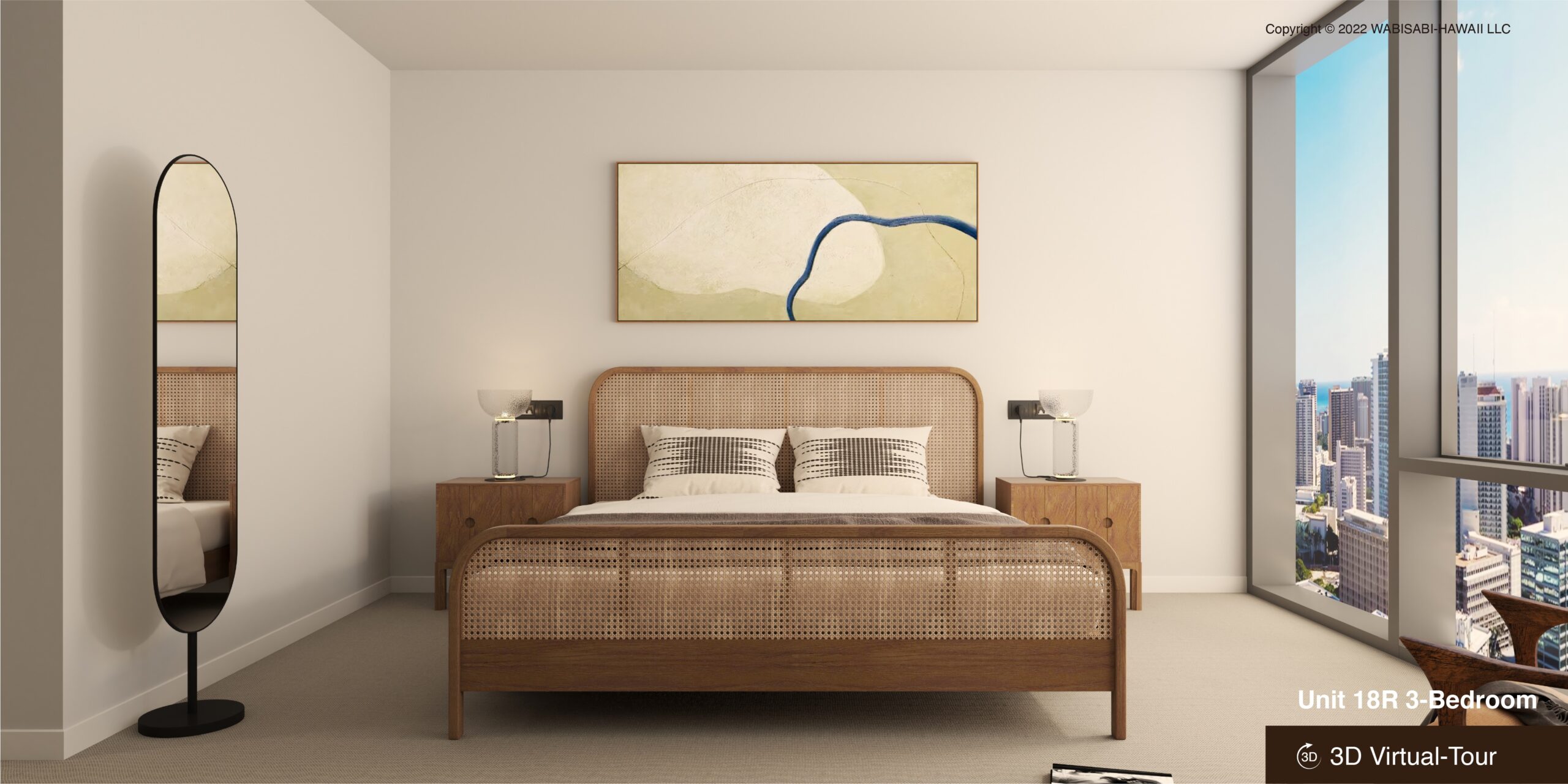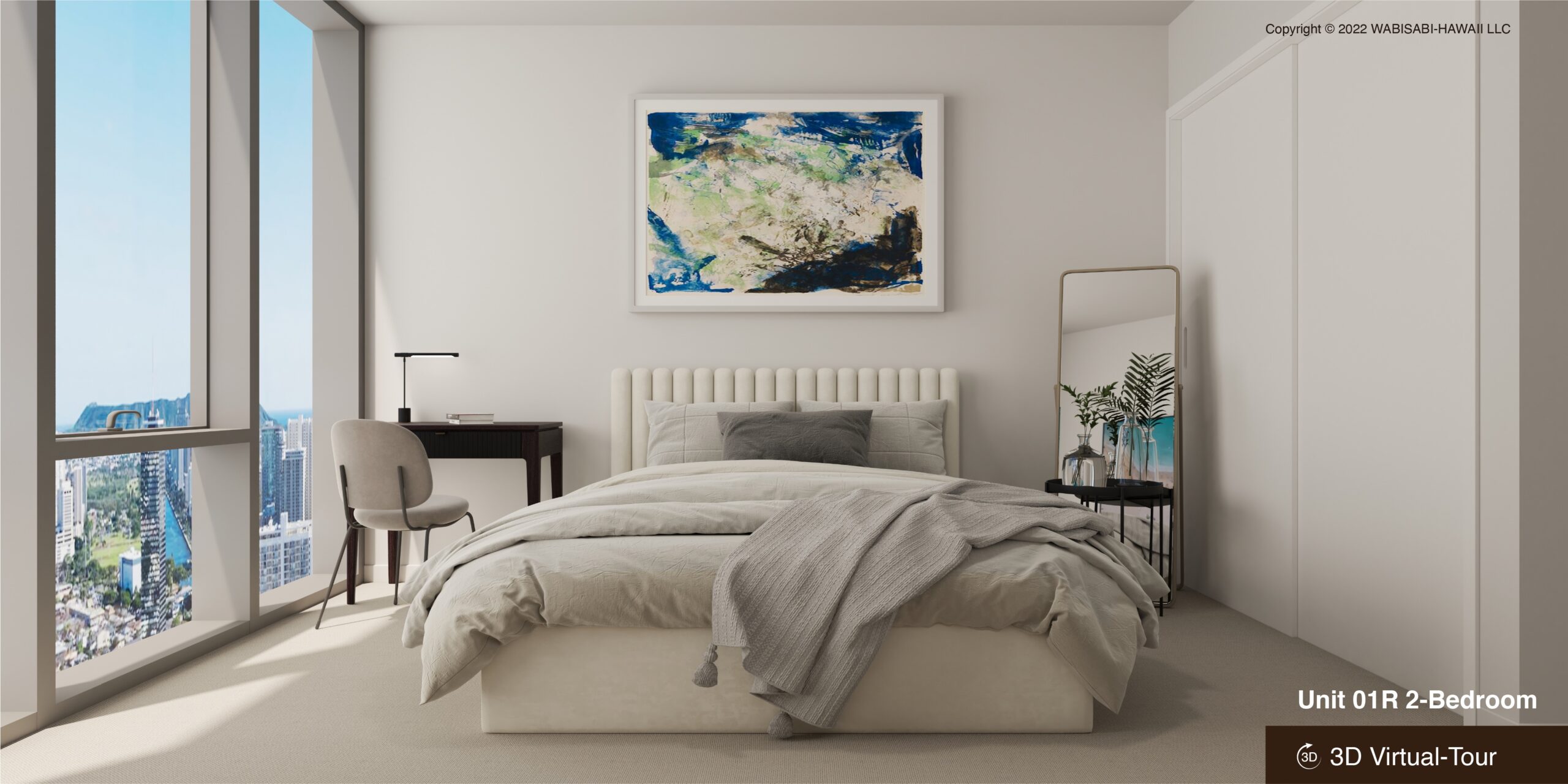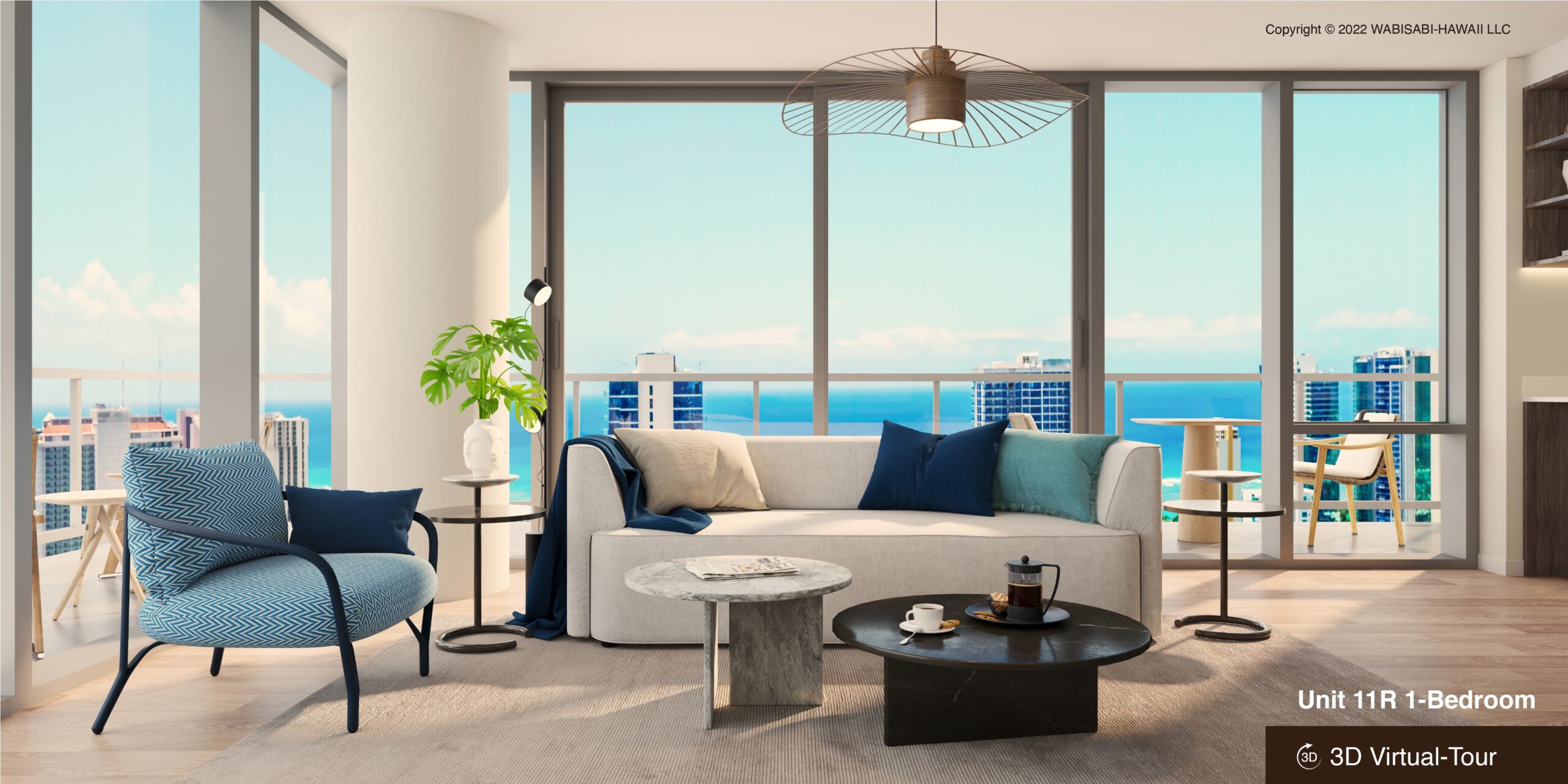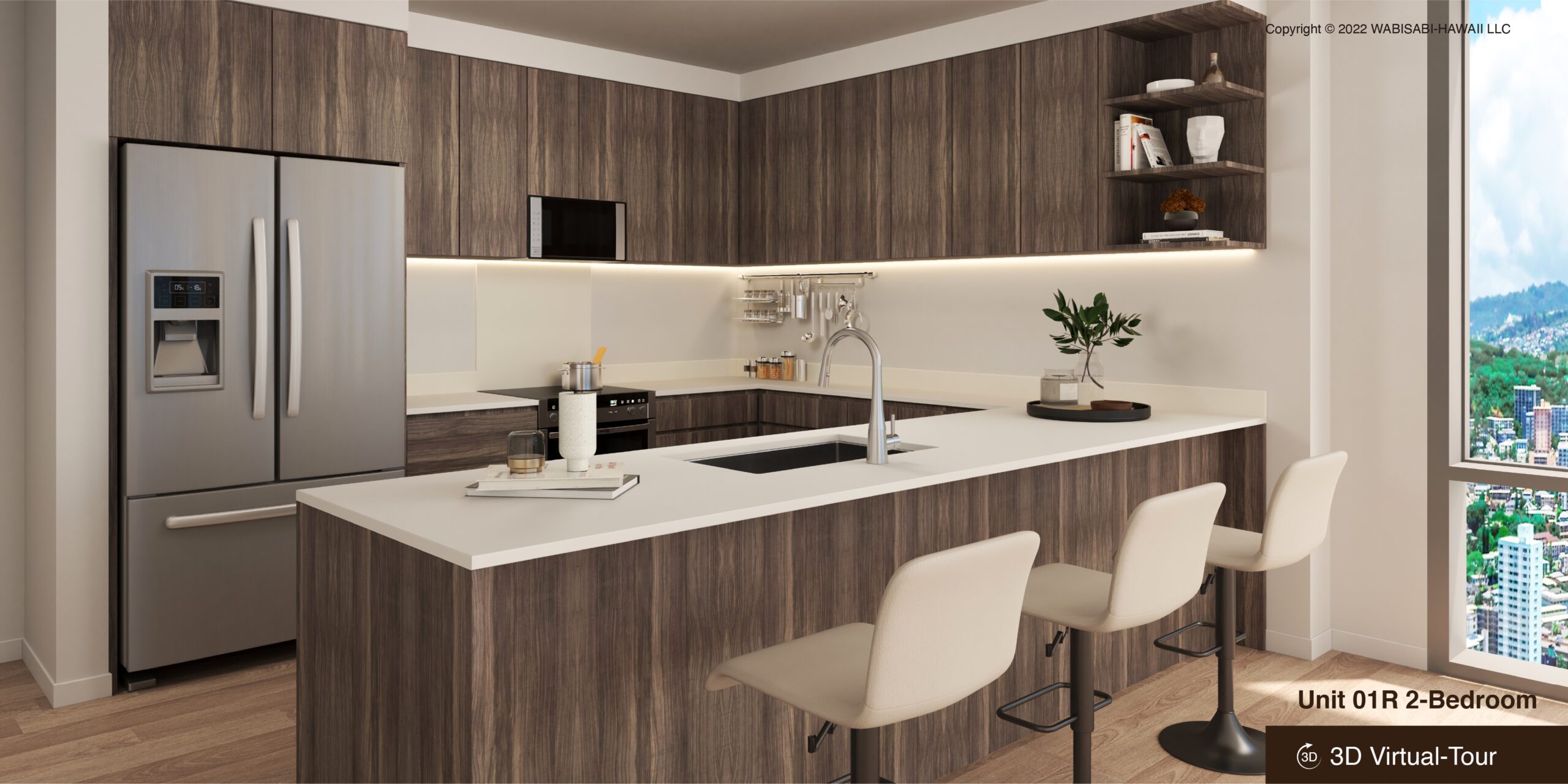 Furniture Package
Virtual tour of Three Bedroom, Two Bedroom, One Bedroom, and Studio are now available for viewing.
Click the links below to view.
*WABISABI-HAWAII Furniture Package Provider
*WABISABI-HAWAII offers the complete series of furniture packages shown in
3D Virtual-Tour
with customizable furniture options to add the personal touches a home needs. *WABISABI-HAWAII provides high-end Italian quality at accessible prices and within efficient timelines. Their services come at competitive pricing starting at $18,000 and installs with no hidden costs or additional charges and is the simple choice for anyone looking at creating a sophisticated home and save tons on interior design fees. For more info about furniture packages, please visit
www.wabisabi-hawaii.com
*WABISABI-HAWAII IS A THIRD-PARTY ENTITY NOT ASSOCIATED WITH THE PARK ON KEEAUMOKU (THE "PROJECT") OR KEEAUMOKU DEVELOPMENT OWNER, LLC ("DEVELOPER"). YOU ACKNOWLEDGE THAT DEVELOPER HAS MADE NO WARRANTIES, GUARANTEES, OR REPRESENTATIONS, EXPRESS OR IMPLIED, WITH RESPECT TO (A) ANY FURNITURE OR ITEMS INCLUDED IN THE PARK ON KEEAUMOKU FURNITURE PACKAGES PROVIDED BY WABISABI-HAWAII (COLLECTIVELY, THE "FURNITURE"), ITS QUALITY OR GRADE, AND/OR (B) THE INSTALLATION AND/OR DELIVERY OF THE FURNITURE OR ANY OF THE IN THE PARK ON KEEAUMOKU FURNITURE PACKAGES. DEVELOPER, NOT BEING THE MANUFACTURER, DELIVERY AGENT, AND/OR INSTALLER OF THE FURNITURE, DISCLAIMS ANY AND ALL EXPRESS OR IMPLIED WARRANTIES, GUARANTEES AND/OR REPRESENTATIONS OF ANY KIND WHATSOEVER WITH RESPECT TO (1) THE FURNITURE, INCLUDING THE MERCHANTABILITY OF THE FURNITURE, OR ITS FITNESS FOR A PARTICULAR PURPOSE, AND/OR (2) THE DELIVERY AND INSTALLATION OF THE FURNITURE TO ANY UNIT IN THE PROJECT TO THE FULLEST EXTENT ALLOWED UNDER APPLICABLE LAW. AS TO ANY IMPLIED WARRANTY, GUARANTEE AND/OR REPRESENTATION THAT CANNOT BE DISCLAIMED ENTIRELY, ALL SECONDARY, INCIDENTAL, AND CONSEQUENTIAL DAMAGES ARE SPECIFICALLY EXCLUDED, DISCLAIMED, AND MADE UNAVAILABLE. ANY PHOTOS, DRAWINGS, AND/OR OTHER VISUAL DEPICTIONS OF THE WABISABI-HAWAII FURNITURE HEREIN, ARE FOR ILLUSTRATIVE PURPOSES ONLY AND DO NOT CONSTITUTE A REPRESENTATION, GUARANTEE, OR WARRANTY BY DEVELOPER. DEVELOPER MAKES NO GUARANTEE, REPRESENTATION, OR WARRANTY THAT THE FURNITURE DEPICTED IN SUCH PHOTOS, DRAWINGS, AND/OR OTHER VISUAL DEPICTIONS WILL ULTIMATELY APPEAR AS SHOWN IN SUCH PHOTOS, DRAWINGS, AND/OR OTHER VISUAL DEPICTIONS.