July 14, 2022
Construction Update
The Park on Ke'eaumoku is beginning to take shape as the site work progresses steadily in the mixed-use community.

With the build site now clear and the foundation permit approved, the construction crew has started installing concrete piles to form the base of the building. A total of 800 piles measuring 70 to 75 feet long will form the foundation of The Park and support its two towers.

Stay tuned for more updates from The Park's construction site as we move forward in making our vision for a thriving, expertly planned community a reality.

Inventory at The Park is limited, so don't miss your chance to reserve a unit today.

Learn more by contacting our Sales Team at 808-762-0178 or visiting our Sales Gallery at 1440 Kapiolani Blvd. Suite 1020. Open daily 10 a.m. to 5:30 p.m., Monday through Sunday.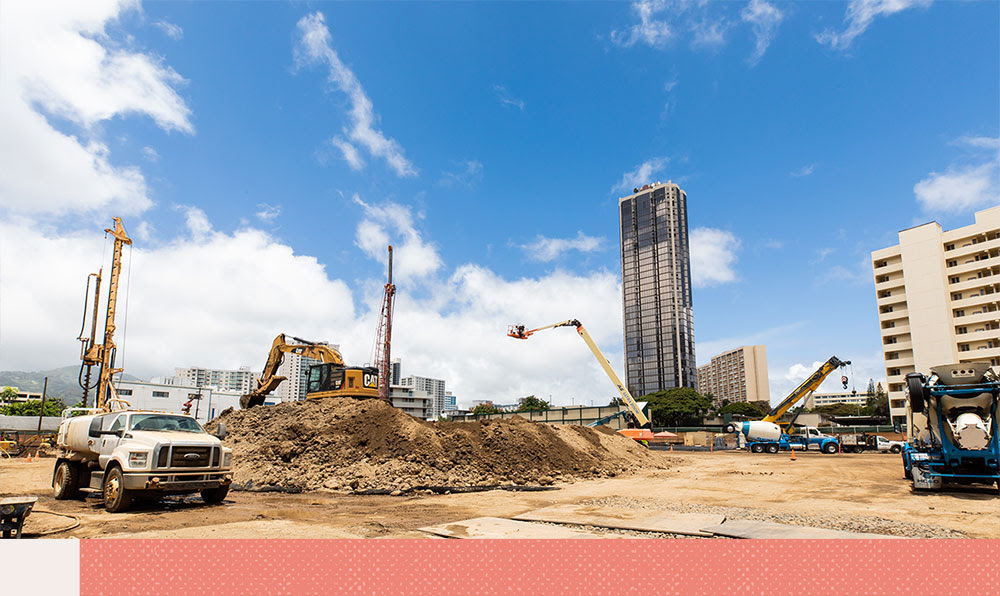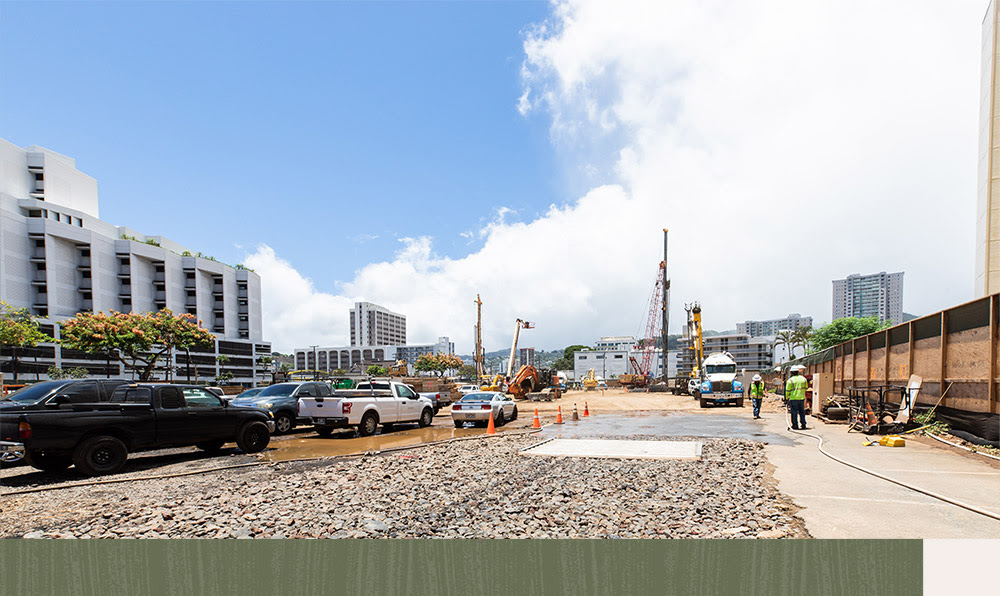 Andrew J. Leitheiser
RB-22557
(808)-781-5378
Jordyn Oriole
RS-83393
(808) 499-7019
Caroline M. Miller
RB-21113
(808) 630-9396
Khai Tran
RS-67959
(808) 392-8822
Catherine Trinh Kim
RS-74527
(808) 542-6573
Kris Choo
RS-68536
(808) 561-9498
Cherie H. Dang
RS-69600
(808) 225-0865
Liza P. Erickson
RB-10894
(808) 348-9745
Hyesun Lee Hong
RS-80760
(808) 398-6521
Mikako T. Borden
RS-61153
(808) 497-6211
Jackie Chiaki Hasegawa
RB-20436
(808) 783-1320
Naoko Okada
RS-74433
(808) 388-1073
Joe Di Condina
RS-80617
(917) 854-5069
Raymond Kang
RS-72999
(808) 772-6738
John Gephart
RB-23240
(808) 203-7424
Stephanie K. Chan
RS-81212
(808) 219-5840
Jordan T. Kam
RS-66171
(808) 351-0876
Tiffany Higa-Doi
RS-81900
(808) 425-6220